About
We take pride in our service and customers

Founded by Bill Bennett Sr. in 1978, after retiring from a long history in the car sales business, Bill Bennett Motors has long since been a trusted fixture on the main street of Sutton.

In 1983, father was joined by Bill Jr., and Senior then had the opportunity to vacation yearly. Bill Jr. took over the daily operations and administration and looked to his father as an advisor as he enjoyed his retirement.

Today, Bill Jr. continues the tradition and prides himself on operating this small town business with all of his clients' best interests in mind.

Bill Bennett Motors Inc. is a virtual inventory dealership, which allows us to have access to any vehicle, without being limited to what we can carry on a lot. Our stock consists of late model vehicles in beautiful condition, with a balance of factory warranty on them. If you can't find the vehicle you are looking for in our showroom, call or email us and we'll locate and purchase the one your ARE in love with.

Over the years, Bill has established a fantastic relationship with all major banks as well as a number of other lenders so that he is able to emphatically say, he can get ANYONE approved, no matter what challenges you are facing with credit problems. "Good Credit, Bad Credit, No Credit and even Bankruptcy".

With a largely local customer base, mostly in the immediate area, 90% of the client base are repeat customers, who are wowed by the service both upon purchase and continuing long after you drive off the lot.

Bill Bennett Motors Inc. was recently awarded the 2019 best used car dealership and best in automotive financing from the Georgina Advocate. Bill Bennett Motors Inc. has also won the Georgina Advocate's Reader's Choice Award for the last 5 plus years and plans to continue that trend for many years to come.

Call, email or visit Bill today and talk about your next vehicle purchase. You won't regret it!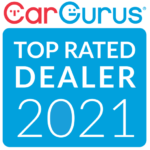 ★ ★ ★ ★ ★
I am so thankful that I have met Bill many years ago. He is such a great guy an will go above an beyond to make sure your vehicle is the right fit for you. I was recently going through a very tough time in my life and Bill was able to get me a vehicle exactly what I wanted at an amazing price. I would highly recommend Bill for your next purchase or maybe you want to.....
★ ★ ★ ★ ★
Bill was such a huge help finding the perfect car for me. I loved that even living out of town everything was done for me and all I needed to do was enjoy my new car. I cannot recommend Bill Bennett Motors enough for all the hard work.
★ ★ ★ ★ ★
Bill Bennet is an exceptional person to work with. He goes above and beyond to meet your needs, and won't risk your safety for a sale. You're treated with respect and leave well informed and confident about your purchase. I'd recommend Bill to anyone looking to purchase or trade in their vehicle. I am the proud owner of a Jeep Wrangler now, which is my 6th purchase....
★ ★ ★ ★ ★
I've got both of my cars from Bill, he's very professional and will always keep you updated on the vehicle you want. I highly recommend him, you will be very happy with his business. Thanks again Bill I love my new car !!!
★ ★ ★ ★ ★
Bill Bennett motors , is really the best place to find a car. I've know Bill for many years he takes great care of his clients. I bought two cars from Bill, and i can tell you i never once had a problem with either of them. Bill Bennett, motors is the place to get your car...